Michael Oglesbay, DO
Dr Oglesbay was born in Kansas. He received his Bachelor's degree in Nutrition and he attended the University of Health Sciences Kansas City, Missouri for his osteopathic medical (DO) degree. Upon finishing medical school,he completed his residency in Family Medicine in Topeka, Kansas. He remained in Topeka to practice medicine and also became the Medical Director of the local hospice. Later he moved to eastern Oregon to provide his services to the underserved and rural communities with migrant farm workers. Dr. Oglesbay moved to the beautiful Northern Idaho in October 2011, where he currently practices integrative medicine and biodentical replacement therapy at the Family Health Care of Post Falls. He is certified in Integrative Medicine and Age Management Medicine. He is a member of the Idaho Medical Association (IMA), American Holistic Medical Association (AHMA), and the American College for Advancement in Medicine (ACAM). Dr. Oglesbay also has held several adjunct faculty positions at the Pacific Northwest University of Health Sciences in Yakima, Washington, thanks to his passion for mentoring and training new physicians.
The journey to integrative medicine and bioidentical hormones
Dr. Oglesbay chose nutrition as his pre-medical degree because he believed that a solid understanding of nutrition would be a base for a patient's overall health and well-being. Obtaining a degree in osteopathic medicine was the second step toward integrative medicine. Combining these two degrees, he learnt optimal health was achieved by balancing the patient's nutrition, exercise, and hormones, including thyroid.
Witnessing the importance of hormones in physical and mental health, he focused his continuing education in disease prevention and age management through balancing hormones. With many years of experience, Dr. Oglesbay has become specialized in hormone replacement therapy, bioidentical hormones, and thyroid management.
What is a DO?
As described by the American Association of Colleges of Osteopathic Medicine (AACOM), osteopathic medicine teaches to look at the "whole person" rather than the organs or body parts. It "emphasizes helping each person achieve a higher level of wellness by focusing on health promotion and disease prevention" (AACOM, 2012). To achieve this, osteopathic doctors integrate the patient into the health care process as a partner (AACOM, 2012). Besides all the benefits of traditional medicine, osteopathic medicine also offers the benefit of osteopathic manipulation. Osteopathic doctors believe that the body is capable of self-healing and they use manipulative techniques "to reduce or eliminate the impediments to proper structure and function" (AACOM, 2012) that hinders the body from self-healing.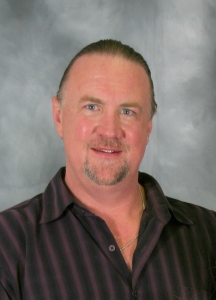 Lesley Roberts, PA-C
Lesley is joining us from Medford, Oregon. She received her Physician's Assistant degree in California and she worked in different medical fields to broaden her knowledge of the complex components of health and wellness. She gained expertise in occupational, physical, psychiatric, pediatric and family medicine. Lesley is passionate about partnering with the patients to help them reach their optimum health.
Lesley enjoys reading, traveling and being in nature. She proudly serves her community by volunteering. In California she volunteered at local schools, and also animal shelters with her husband.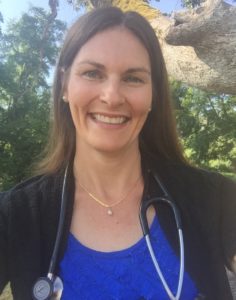 Garrett Gundry, PA-C
Garrett holds a bachelor's degree in dietetics and recently obtained his Physician Assistant degree from Idaho State University. Through his studies, he has worked in the areas of internal medicine, psychiatry, urgent care, orthopedics, and OB/GYN. He is relocating from Pocatello, ID and he is looking forward to exploring the beautiful North Idaho with his wife and son. He will start seeing patients on 10/9/2017.